2022 2nd International Conference on Electronics, Circuits and Information Engineering (ECIE 2022) will be held from 7th to 9th, January 2022 in Xiamen, China. ECIE2022 is an international forum for scientists, engineers, and practitioners to present their latest research and development results in all areas of Electronics, Circuits, and Information Engineering. Conference topics mainly include but are not limited to Software engineering, Power and energy circuits, Optoelectronics, Single-chip microcomputer technology, etc. ECIE 2022 welcomes all high-quality research papers and presentations from related research fields.
For more topics, please refer to Call for Papers.
ECIE 2021 Official Website: http://2021.confecie.org/
ECIE 2021 conference proceedings have been indexed by EI Compendex: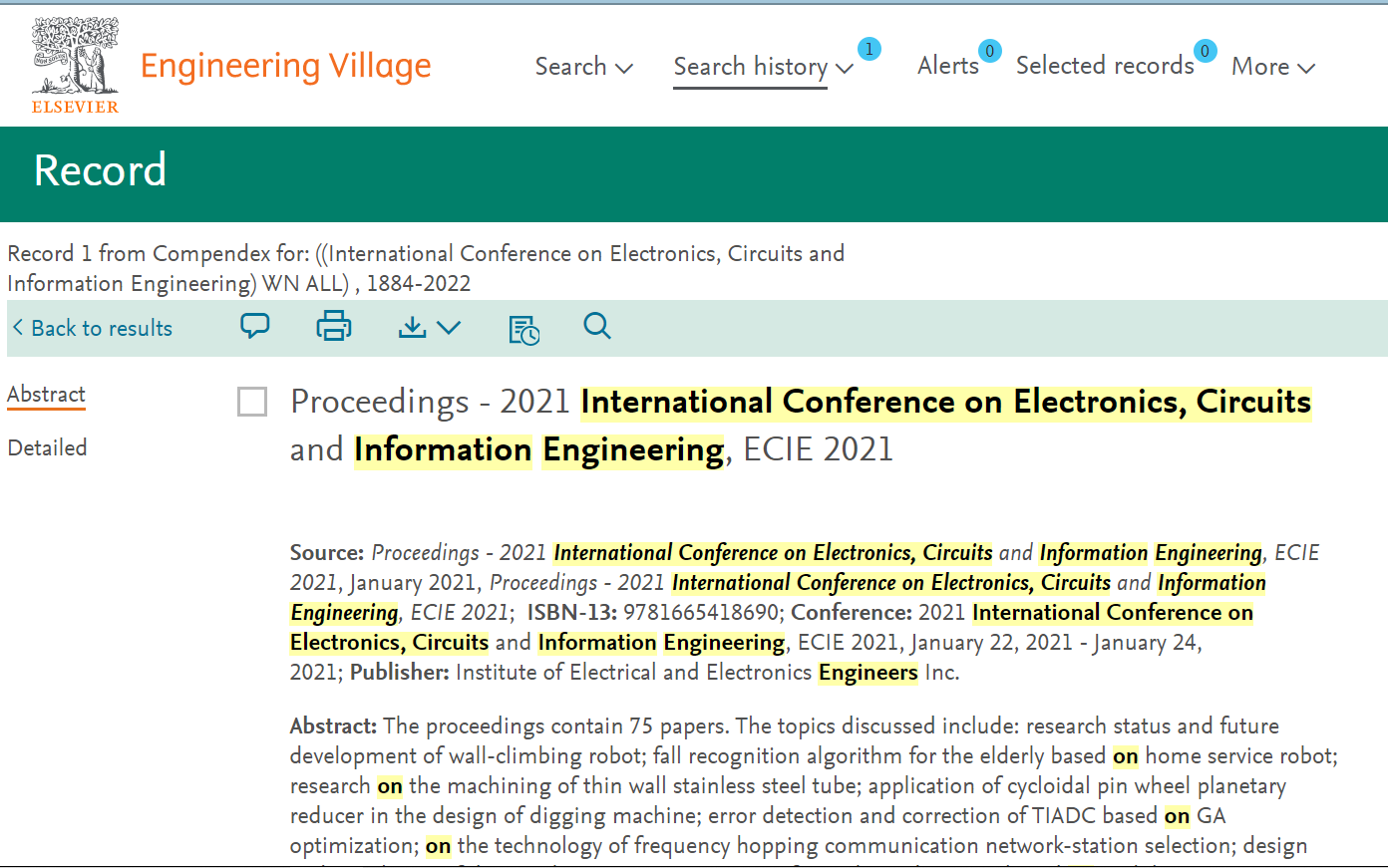 Due for Conference Paper Submission: 29th November 2021
Due for Oral/Poster Presentation: 27th December 2021
Due for Attendance registeration: 3rd January 2022


1. All papers, both invited and contributed, will be reviewed by two or three experts from the committees. After a careful reviewing process, all accepted papers of ECIE 2022 will be published by Journal of Physics: Conference Series (ISSN: 1742-6588) and submitted for indexing by Ei Compendex and Scopus.
2. The submitted papers must not be under consideration elsewhere.
3. Please submit the full paper, if presentation and publication are both needed.
4. Please send the full paper(word+pdf) to the 【SUBMISSION SYSTEM】
5. If you have any questions, or need any materials in English, please contact Ms. Li
Email: contactecie@163.com
Tel: +86-17737319063